TIN
Tin is a versatile and non-toxic mineral that fulfills a key role in the implementation of green technologies and in helping to counter pollution.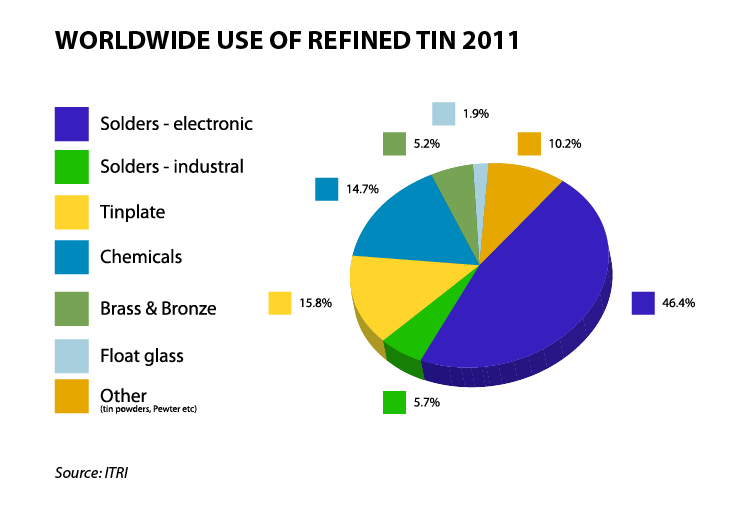 Minsur tin successfully competes in a market that demands high purity metals, because we are able to guarantee a mineral containing a minimum of 99.94% of Tin and a maximum of 0.02% lead. This is why we are always one step ahead, comfortably exceeding the international standards BS EN 610:1996 and ASTM- B339-1995, with Grade "A". All this is made possible thanks to the implementation of cutting-edge technology, our commitment to continuous improvement, supported by our ISO 9001:2008 certification, and highly trained staff.
Our presentations of the product are highly flexible, which allows us to adapt to the needs of our customers and gives us a competitive advantage over the rest of the world producers.
Depending on the requirements, needs and nature of the business of our customers, we offer Tin in the following formats:
25 kilogram Ingots, distributed in packages and lots.
Granules and flakes, packed in bags of 500-1000 kg each.
Our standards of quality and responsibility are duly certified by:
ISO 9001
ISO 14001
OHSAS 18001
BASC
ITRI Member
See the chemical technical specifications of refined tin – Minsur.